Under the high and jagged cliffs west of Dartmouth a small memorial is set into the rock, only reachable by kayaks and swimmers.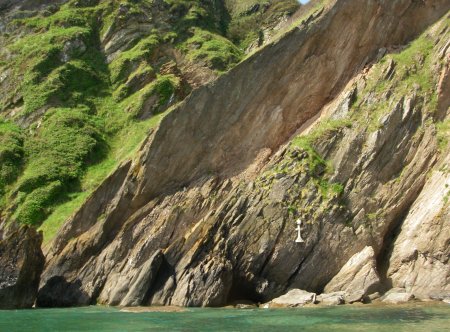 The inscription reads:
Erected by friends of Reginald Colebrooke Reade, of Torquay, architect, M.A. to mark the spot where he fell and lay dying in the prime of health and strength, 28 June 1891, aged 37. He was heard to say "It's all right".